Grigory Oparin
Year: Graduate, Title: Grandmaster, Rating: 2652, Country: Russia
Accomplishments
Russian Champion in the Under 8 age category

Champion (2016) and medalist (2018) of the Russian Higher League Championship

Winner of the Nutcracker chess tournament (2016);

Participant of the Kortchnoi Zurich Chess Challenge Invitational super tournament (2017)

Multiple winner and medalist of the Russian, European, and World Youth Chess Championships.

Medalist of the World Youth Chess Olympiad

Qualified to the 2019 Chess World Cup.
Born in Munich and raised in Moscow, Grigoriy joined the Mizzou Chess team in the Fall 2019 semester. He was recruited by Coach Chirila during his last semester as an undergraduate from Russian State University. He began playing chess at a young age and ignited his desire to improve after winning his first national championship in the under 8 age section. He is a graduate student majoring in Romance Languages with Emphasis in Spanish and a minor in Linguistics. He is currently in the top 100 players in the world, and his next goal is to reach the top 50. He also aspires to get his PhD at Mizzou. 
"In chess, everything depends only on yourself, and this gives me motivation to work and improve."
Dmitry Gordievsky
Year: Sophomore, Title: Grandmaster, Rating: 2559, Country: Russia
Accomplishments
Silver Medal at the World Junior Championship under 12

1st Place Moscow Championship twice in 2013 and 2017

1st Place Moscow Open, Alekhine Memorial in 2017

Shared 2nd place in Grenke Open in 2018.

Shared 2-3 place in Aeroflot Open in 2018

His peak rating was 2653, which was number 99 in the world at the time.
From Moscow, Dmitry Gordievsky has been playing chess since his father taught him at the age of 5. Two years later he became Russian champion in the age group under 8. Since that moment, he knew his life was always going to be connected to chess. On top of honing his skills as a chess player, he wants to work with Artificial Intelligence systems.  He is currently majoring in computer science. His favorite memory playing chess involve him winning his first international tournament, the Moscow open in 2017, as well as receiving the invitation to join the Mizzou chess team.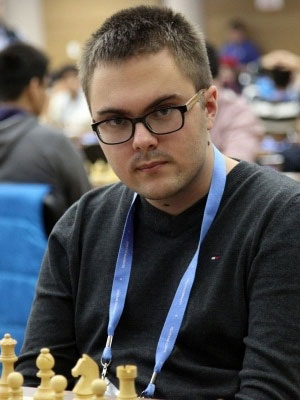 Mikhail Antipov
Year: Freshman, Title: Grandmaster , Rating: 2584, Country: Russia
Accomplishments
World junior champion in 2015

Shared 1-3 places in Sarajevo Open in 2012

3rd place Riga Tech University Open in 2013

1st place

First Saturday GM tournament in 2012

3rd place in Rilton Cup 2017

1st place in Biel International Chess Festival Rapid event in 2018 & 2019

2nd place in Longtou Cup, Belt and Road Chess Open 2018

1st place in Netanya International Chess Festival 2019

1st place in Moscow Chess Championship 2020.
From Moscow, Mikhail Antipov is majoring in economics. He learned to play chess when he was just 6 years old and began playing professionally at the age of 10. During the early stages of his career, Mikhail started working with Sergey Dolmatov, the famous Russian Grandmaster who coached the likes of Kasparov and Kramnik, among others. His favorite chess memories are rooted in the emotions he gets from winning a game.
"I want to discover something new about myself, that's why I decided to study in Mizzou. I don't know what will happen after graduation, but before then I am fully focused on both study and chess."
Christopher Repka
Year: Sophomore, Title: Grandmaster, Rating: 2488, Country: Slovakia
Accomplishments
Multiple Slovak junior Champion.

Under 14 European Union Champion

Back-to-Back Slovak National Champion in 2017 & 2018

Silver medalist in the U-16 Olympiad on the 1st board.

Made the Slovakian Olympic team twice.

Played the European team championship for Slovakia in Greece 2017

Winner of Krakow Open 2017

Became a Grandmaster at the age of 18
From a small town in the mountains of Slovakia, Christopher Repka got his start in chess from his parents, who are both accomplished chess players. They taught him how to move the pieces and brought him to his first ever tournament, the Slovak junior championship under 10. While he finished third in that event, he went on to dominate the national chess scene and win 15 consecutive Slovak Youth championships. When he got the call from Coach Chirila, Cristopher liked the idea of becoming a tiger and decided to start his academic career. He is currently pursuing a BSBA in Finance and Banking while pursuing a BS in Economics and a minor in Russian. His dream is to reach the top 100 in chess and become an expert in finance and economics.
Harshit Raja
Year: Freshman, Title: International Master, Rating: 2474, Country: India
Accomplishments
Silver medals in the under 13 age section at the Indian Championship

Bronze in Asian youth Under 14 Rapid Championship

State Champion
From Pune, India, Harshit Raja began playing chess because of his sister, who later stopped. Harshit's favorite chess related memory is beating one of the top young prodigies, Parham Maghsoodlo, at the Sitges International Festival in 2019, where he also completed his newest Grandmaster norm. This is his highest rated victory to date. His major is in business. He plans on getting his MBA after graduation and decided to come to Mizzou, motivated by the new project coach Chirila put in place.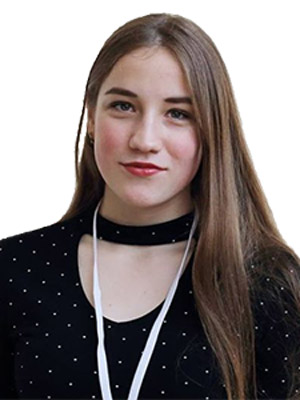 Olga Badelka
Year: Freshman, Title: International Master, Rating: 2427, Country: Belarus
Accomplishments
#5 Girls chess player in the world (October 2020)

#1 Women chess player in Belarus

Champion and multiple medalist of the Girls World and European championships.
From Belarus, Olga Badelka describes her move to Mizzou as an unexpected decision to change and improve her life. She says her favorite thing about chess is to make her opponents suffer throughout a long, positional struggle. She majors in linguistics and her future plans involve chilling in Bali and raising a big family.
"Weaving a spider web for the king in the endgame with a rook and a knight in a decisive game- that's my most pleasant memory from my chess career. I'm in bliss after a successful "catch"."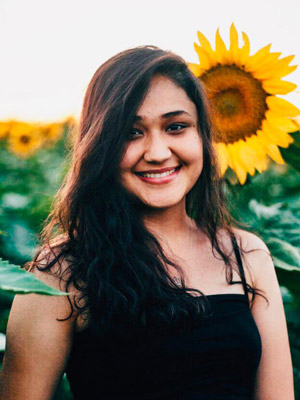 Gulrukhbegim Tokhirjonova
Year: Sophomore, Title: Women Grandmaster, Rating: 2378, Country: Uzbekistan
Accomplishments
10-time winner of Uzbekistan Women's National championship.

Qualified to the quarterfinals of the Women's World Chess Championship in 2018

Top 30 Women chess players in the world in 2019

Rapid & Blitz Midwest Collegiate Women's Chess Champion in 2019    

Silver medal at World Girls Chess Championships in the U-20 age category in 2018

3x Gold Medalist at the Asian Girls U20 Chess Championship, 2015

#1 Women chess player in Uzbekistan

.
From Uzbekistan, Gulrukbegim Tokhirjonova, or Begim as she likes to go by, is a prodigious talent that dazzled the chess world with her performances over the chess board. Her favorite memory of her chess career is when she made her debut in the Uzbekistan Olympic team at the 2016 Chess Olympiad. Seeing all her favorite chess players competing at the highest level and representing their respective countries filled her with pride. She chose to come to Mizzou to study at a university where chess is appreciated, respected, and supported. Chess in her family is a huge tradition. Her sisters are also professional chess players. She now majors in Business and her aspirations are to be an entrepreneur.
"I chose the University of Missouri because I believe that this experience is going to be life changing, as I dive into the amazing world of Business with one of the world's leading institutions. My goal as a chess player is to improve and contribute, to the best of my abilities, to the success of my new team. I am convinced that our program can bring outstanding results and pride to the University."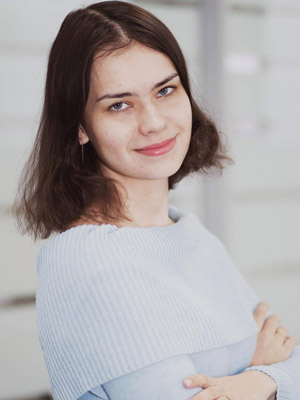 Irina Utyatskaya
Year: Freshman, Title: Woman International Master, Rating: 2184, Country: Russia
Accomplishments
1st place at the European School Chess Championship in 2013 – Girls U17   

1st place in Aeroflot Open «

С

» 2015

1st place in Moscow Girl Championship U 19 (classic & rapid)  in 2015 

5th place in Moscow Open Women in 2016 

1st place in Stage Cup of Russia Women Satkinskaya Autumn Invitational 2016  

2

nd

 place in Moscow Women Championship 2019
From Moscow, Irina Utiatskaja is majoring in biological engineering. She has been playing chess since she was 13 years old. She enjoys long games that include deep positional ideas, maneuvering, and finish with beautiful tactical strikes.
"Going to Mizzou is the perfect opportunity to improve my chess skills, while pursuing a world class education in the process."
Cole Blakeman
Year: Freshman, Title: Rated Expert, Rating: 2040, Country: United States of America
Accomplishments
11th grade Texas state champion

2nd at grade nationals in Orlando

Crossed 2000 rating and became a rated expert in 11th grade
From Keller, Texas, Cole Blakeman joined the Mizzou chess team for its strength, as well as his love for the campus. His favorite memory is his first time winning a tournament in 11th grade. He got started in chess when his parents brought him to a local tournament in first grade. There he met an international master, Keaton Kiewra, who coached Blakeman. He is currently pursuing a dual major in business and IT. His aspiration is to become a national master before the end of 2020 and become an international master before graduation.
"I like studying because it gives me something to do. I used to just play video games but ever since I got back into chess, I put all my free time into it. It's nice to not waste any time."